Board Of Governors
Meet the St.George Foundation Board.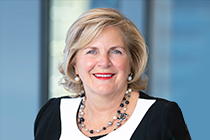 Christine Parker
Chair of St.George Foundation
Group Executive, Human Resources, Westpac Group
Christine was appointed to Westpac Group's Executive Team in October 2011. As Group Executive, Human Resources, Christine leads the HR function for the Group, responsible for strengthening our service oriented and inclusive culture, attracting and retaining the best talent, developing and helping our workforce to grow skills for the future, rewarding and recognising our people and ensuring the health and wellbeing of our people. Christine also oversees the Group's Customer Advocate function, corporate communications, and supports the CEO and Board on culture and conduct.
Since joining Westpac in 2007, Christine has held a variety of senior leadership roles including Group General Manager, Human Resources and General Manager, Human Resources for Westpac New Zealand Ltd.
Before joining Westpac, Christine held senior HR roles in a number of high profile organisations and across a range of industries, including Carter Holt Harvey and Restaurant Brands New Zealand.
Christine was previously a Director of Women's Community Shelters and is a current member of Chief Executive Women, Chair of St.George Foundation and member of the Veterans' Employment Industry Advisory Committee. 

John Thame
Governor of St.George Foundation
John has over 30 years experience in the retail financial services industry in senior management positions. He joined the NSW Building Society in 1971 and oversaw the conversion of the Society to Advance Bank in 1985. John served as Chief Executive Officer (and Managing Director) of Advance Bank from 1985 until its merger with St.George Bank in January 1997.
He served as Chairman of St.George Bank Ltd. and St.George Life Ltd. from 2004 to 2008. He also served as Deputy Chairman of St.George Bank Ltd. from September 2004 until December 2004.
Martine Jager
Governor of St.George Foundation
Chief Digital and Marketing Officer, Consumer Bank, Westpac Group
Martine Jager is a C-suite executive with more than 20 years demonstrable experience across operational, strategic and large people leadership roles. As Westpac Group's Chief Digital & Marketing Officer, Martine is responsible for the bank's interactions with its 9 million customers and more broadly the community within which it operates.
Martine is passionate about customers, communities and people, and has the belief that when we get it right, we have the potential to help positively change people's lives. She lives in a world of possibility, and by the guiding principle that putting what is right for the customer first allows the best solutions come to surface.  Throughout her career Martine has always been a key contributor to the CEO and Board of Directors illustrating her ability to understand and drive key strategic imperatives.
Martine became a Governor of St.George Foundation in February 2013.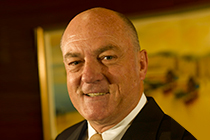 Danny Robinson
Governor of St.George Foundation
General Manager, St.George Leagues Club
Danny became a Governor of St.George Foundation in October 2002.
He has been a very prominent member of the St.George Community since he first joined St.George Leagues Club in 1974.  During this time he has held directorships at St.George Illawarra Rugby League Football Club, St.George and Sutherland Medical Research Foundation and St.George Hospital.  He was Vice-President of the New South Wales Rugby League between 1992 and 1998.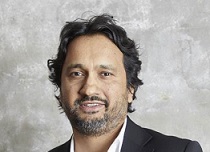 Michael Rebelo
Governor of St.George Foundation
CEO Publicis Groupe, ANZ
Publicis Groupe is a connected platform and ranks as the world's third largest communications company. It delivers world-class solutions for its clients through the alchemy of creativity, intelligence and technology. The Groupe's unique position globally is built on data strategy and platforms, dynamic creativity and digital transformation.
In Australasia, the Groupe employs 1,700 people and owns industry-leading creative, media and digital brands including Saatchi & Saatchi, Leo Burnett, Arc, Starcom, Zenithmedia, Publicis Sapient, Digitas, Herd MSL, Spark Foundry, MercerBell, Marcel, Performics, Publicis Worldwide, Saatchi & Saatchi Wellness, Prodigious, Publicis Emil and Publicis Sport & Entertainment.

In his current role, Michael works with clients on their marketing and business transformation journey by bringing together the best of the Publicis Groupe capabilities and talent to help them solve their transformation challenges in fundamentally new ways by connecting creativity, media, technology and consulting.

Over the past 20 years Michael's international agency leadership experience has spanned re-building, re-purposing, starting-up, acquiring and integrating agencies to deliver growth through creativity. He has helped advise clients, grow businesses and shape agency cultures across the UK, Europe and Asia-Pacific.

Michael also sits on the Saatchi & Saatchi Global Leadership Team and the Toyota Worldwide Executive Board, and is a board member of The Communications Council Australia. He is also one of the regular judges of AFR BOSS magazine's Young Executive of the Year competition.