Our Team
Meet the St.George Foundation team.
Vanessa Barry
Chief Executive Officer
Vanessa is passionate about creating positive social impact and helping for-purpose organisations achieve their aims. Since 2014, Vanessa has led St.George Foundation, encompassing Bank of Melbourne Foundation and BankSA Foundation. In this role she has advocated for long-term change though philanthropy that recognises the needs of grassroots community organisations.
Prior to this, Vanessa spent ten years in international communications before turning her passion for philanthropy into a career - working firstly in arts development for the ACO and then as Director of Philanthropy at the United Nations Children's Fund. She has served on various non-profit boards and committees.
Vanessa holds a combined degree in Public Communication and in International Studies from the University of Technology and the Université Bordeaux Montaigne and is a member of the Australian Institute of Company Directors.
Tara Beath
Senior Advisor
Janine Birch
Marketing, Communications and Fundraising Manager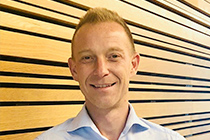 Matthew Ferns
Operations Manager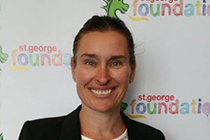 Melissa Jacka
Finance Manager
Rebecca Wall
Partnership Manager